This installation was completed in September 2015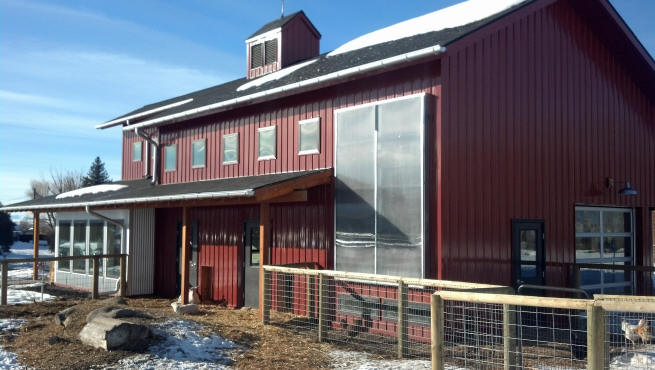 Our most recent installation at a Montessori school in Bozeman, MT
Above Panel Dimensions (8' x 11')
Size is always customized to the available wall space, generally 10% of sq ft area of building
Specifications
Construction: All metal heater using 2x6 galvanized channel for uprights and aluminum window screen
Size: 96 sq ft
Building Size: 10,000 sq ft
Target Temperature: 50F
Building Aspect: Straight east-west, much of south wall needed for sunspace and animals, some shading from shed roof
Building insulation: R30 in walls and ceiling
Here is a story about the heater in the AERO Sun Times, Dec 2015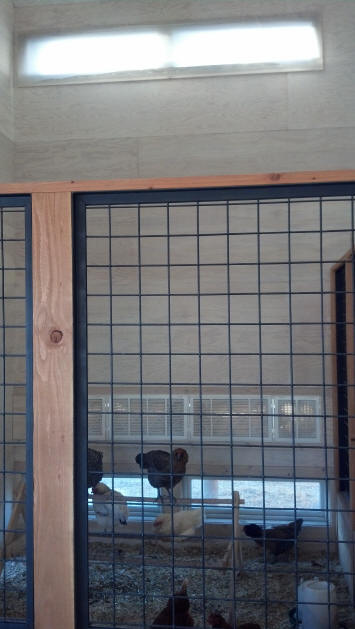 From the inside of the barn, notice the amount of daylight coming in
the hot air return vent at the top. Filter-vent grills are seen near the bottom,
just above the low windows.

View looking up at the hot air return vent showing
the double backflap, backdraft prevention flaps
Email with questions, comments, price estimate, or to schedule a free site visit.