This installation was completed in September 2017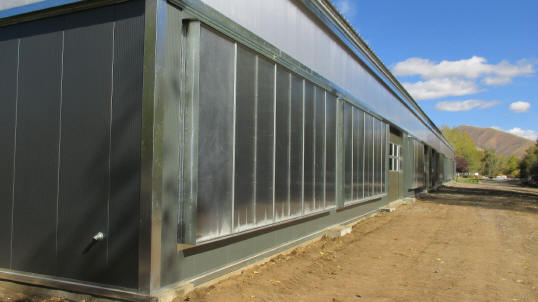 Swiftsure Ranch is a therapeutic riding arena located just south of Sun Valley, Idaho. The non-profit has a "mission to encourage the physical, mental and emotional well-being of children and adults with disabilities through equine-assisted activities and therapies."
Members of Swiftsure discovered solar air heating while visiting Eagle Mount in Bozeman, Montana and seeing their large solar air heater. Swiftsure Ranch was in the process of building a brand new, state of the art arena and the board successfully lobbied to have solar air designed into the structure from the beginning stages. Choice Energy consulted on the project which was finished in the summer of 2017.

Note: these photos were taken just after the building was finished and washed, so condensation in the panels has now evaporated.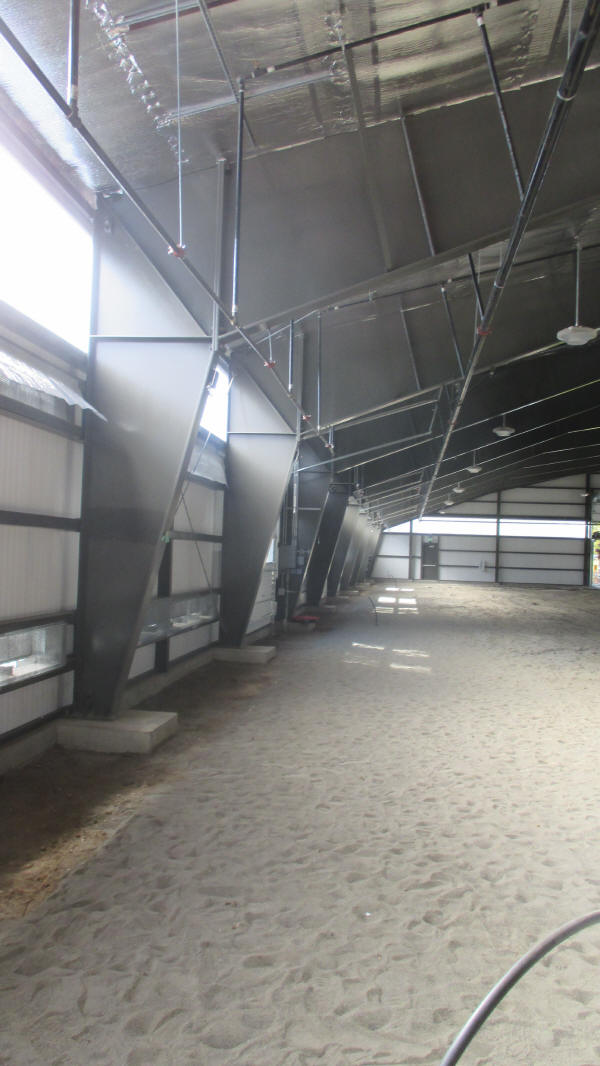 Inside the arena the top layer is translucent panel for additional light, and below that you can see the hot air return pushing the plastic backflaps out at a 45 degree angle. Near the floor, the cold air intake vents can be seen.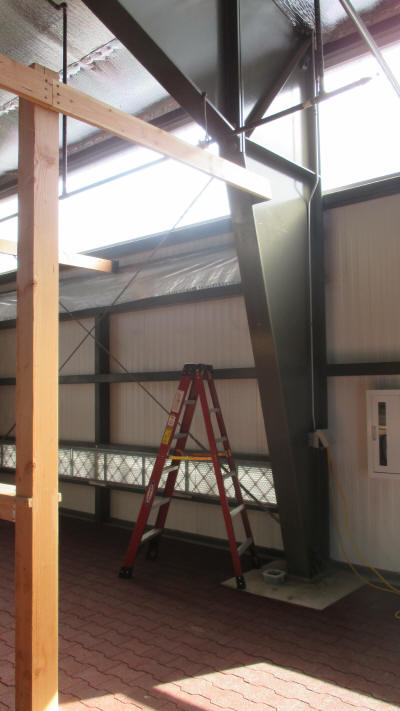 Another view from the inside, showing the cold air intake with air filters installed, and the hot air return just below the bright light from the translucent panels. The passive heater also provides a fair amount of light through the air passages.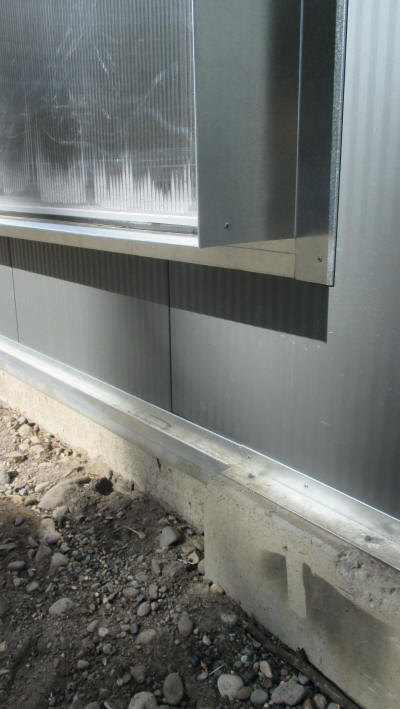 A close up view of the all metal construction.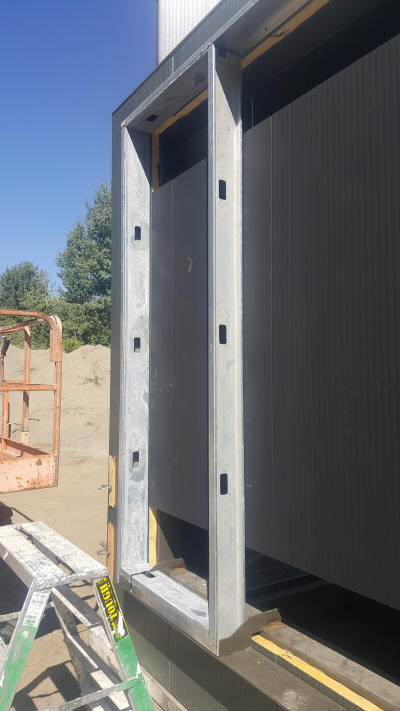 Construction photo of the first panel showing metal framing to create the hot air space and support the exterior layer of twin wall panel.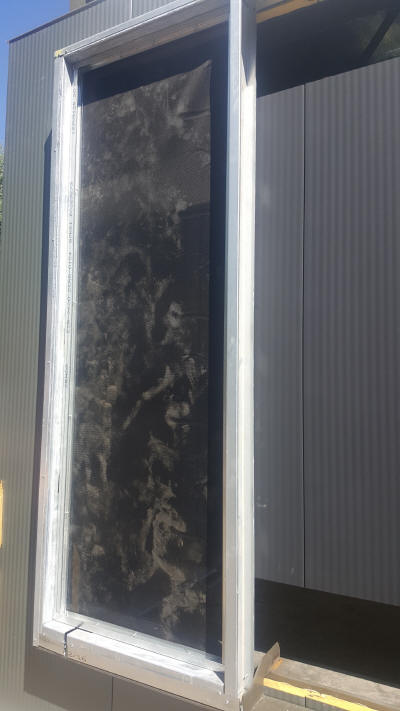 Close up of the two layers of window screen attached to the inside edges of the metal framing. The window screen is crucial to capturing the solar heat and transferring it to the air as it rises through the panel.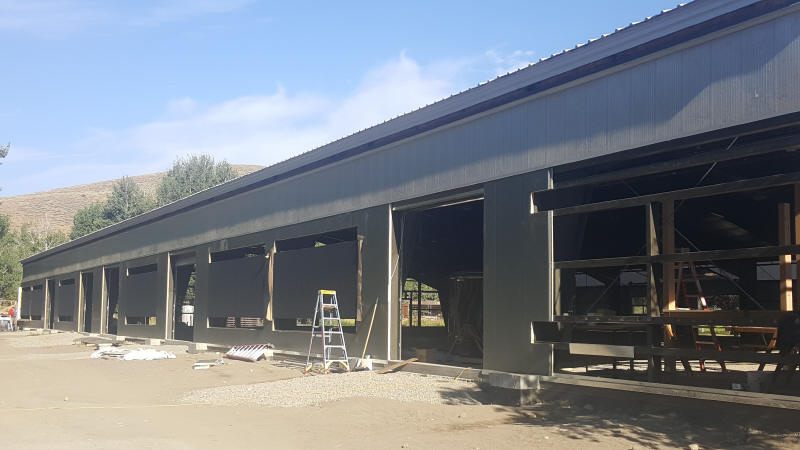 The south wall of the arena showing the 7 heater panel locations
Specifications
Email with questions, comments, price estimate, or to schedule a free site visit.